New Year New You
Mood:
happy
Now Playing: If It Was Your Last Day-Nickelback
Topic: Health, Stress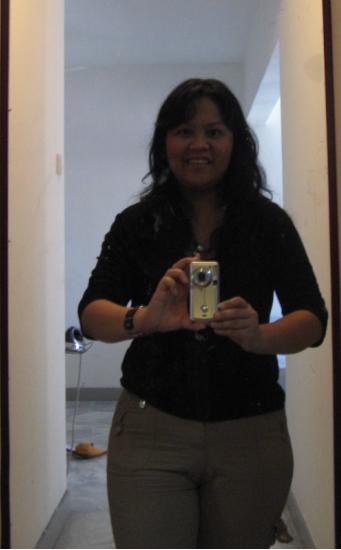 Guten Tag! Hallo everyone.
Happy New Year :) its been a while since my last entry! Well, what can I say - 2008 was a blast for me :), I managed to lose weight (13kg to date) and manage to keep the weight off...its for real this time! I' moved from XL to M, from 14 to 10 (UK). I'm proud ..and I hope everyone who's trying to lose weight out there, will try harder this year! You can do it!!!!
I realised that losing weight is more than diet..its about change of lifestyle. I've stopped drinking soda, the only coffee I drink is B-FIT White Coffee, I've stopped adding sugar to my tea on the rare occassion I drink the normal tea. I mostly drink Green Tea (4 cups a day) or Peppermint Tea (a pot a day). I've become more concious in my food choices...dinner are mostly Asian soup or stew, a mixture of vege - cucumber, assorted mushroom, carrots, cabbage, tofu. Or just steamed broccoli, or grilled asparagus. I've become a true believer that breakfast is important (a year ago I never eat breakfast). My breakfast normally consist of natural yogurt mixed with cut fruits, sprinkled with some nuts like almonds, or sunflower seeds or dried fruits like dates, berries etc. Its yummy and healthy and loaded with vits n mineral our body needs!
Since I am at 62kg now, I am working on to go down to around 54-54kg. I have been working out....to tone my body and to build muscles. Lets work together and support each other :)
Oh..I'm on my 2nd week of a 12 weeks German language course, its a Christmas present from my Swiss bf :) .. I would have to say, losing the 13 kg has gave me confident that I'm an attractive, young, beautiful and smart woman :)
Tschus,
Helena
Posted by bfitagent at 8:57 AM EST
Updated: Sunday, 18 January 2009 3:42 AM EST